Kathy also does other bits and pieces.
Currently there's one book available on Kindle. 'Worry Bear's Stories for children' is a collection of uplifting short stories for children of all ages, as told by her Teddy bear Worry – tales of friendship, forgiveness and compassion. And Teddy bears.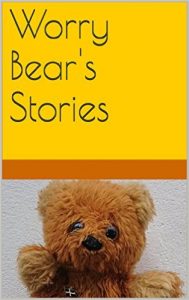 You can buy it on Kindle here.
RevdKathy has plans for other books too, so keep checking back.
RevdKathy also does occasional craft fairs selling knitted items, wallet cards and other hand made bits and pieces. The next fair will be in Pool on 27th November.